Looking to plan a party in the near future? It can be a lot of work, so here are 6 tips to help you do it well.
1. Give yourself plenty of time to plan it
As soon as you decide to organise a party, the planning should start. The sooner you get the ball rolling on things, the more likely everything will fall into place. And if something out of the ordinary arises, you leave yourself plenty of time to implement a plan B.
2. Work out a guest list
It is very important to do this early in the planning, as the projected number of guests will influence your other decisions for the event. If it's your birthday, decide whether it will be just close friends or include more extensive acquaintances.
Will family be invited or will it be a friends-only affair? If it's a bucks or hens night, get the hen/buck to provide a list of who they want invited. The last thing you want to do is plan it yourself and forget about some of their close friends.
3. Choose a suitable venue
This can be the hardest part of organising a party as there a numerous factors that can effect your decision. Some important things to consider when looking at a venue are:
is the venue easy to get to?
will it accommodate a suitable number of guests?
what time is the venue open until?
will it be a private space or part of a general crowd?
what entertainment is there?
can we bring our own music?
do they provide function packages?
Depending on your type of party, some of these questions will be more important than others.
4. Organise food and beverages
The refreshments are a major part of a function and considerable thought should be put into this. If the party is going for a number of hours, people are going to get hungry. At the very least, you should look to organise finger food. Check with the venue to see what food options they provide and how much it will cost per head. If they don't do food, ask if you can BYO.
Sometimes, getting pizzas delivered half way through the night is better than having no food at all!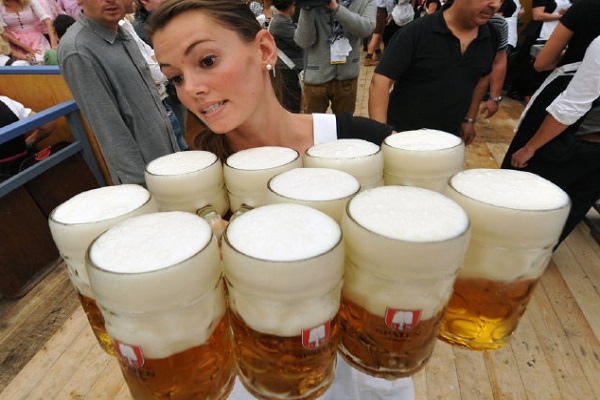 Even more important, is the alcohol. Decide whether you are having a bar tab, a drinks package or simply get guests to pay as they go. If you choose the latter, make sure the bar prices are reasonable, as nothing puts a dampener on a party more than rip off alcohol prices.
If the venue doesn't charge you room hire, it is likely they will ask you to have a minimum spend. This means they want you to guarantee a certain amount will be spent over the course of the function. This can be a great way of doing things, but make sure you can reach the limit, or you will be stuck paying the balance yourself. Work out how many people you have, how long the function is, and how much your group of friends drinks. If in doubt, invite a couple of alcoholics!
5. Send out the invites
Once a date and venue are locked in, send out the invitations. Facebook is obviously a great way for creating an event and inviting people, but make sure everyone has Facebook (and checks it regularly). You may need to send a few SMS to people who don't actively use social media.
If it's a more fancy party, actual paper invites are the way to go. If you're going down this road, you should start asking for mailing addresses right from the beginning of planning.
Put an RSVP date on the invite, so you can get ideas of numbers well before the event, and make any tweaks to the function if necessary.
6. Enjoy yourself
It's a party, make sure you (and all your guests) have an awesome time!!
For a party on the water which is sure to impress, call Mick from Williamstown Charters on 0409 944 375.
Food and beverage packages available or BYO, the choice is yours!