If you are in the mood for a fun filled cruise, then why not head out into Port Philip Bay in style? It can be the perfect destination for your next corporate function or private event, allowing you to relax with friends or colleagues, whilst enjoying the sights and sounds of Melbourne.
With a harbour that is roughly three times bigger than Sydney and has plenty of iconic landmarks, a Williamstown Charters Cruise is just the ticket for enjoying everything that Melbourne has to offer!
Melbourne's fabulous skyline.
Australia 108 located on Southbank is the only residential building to be designated 'supertall' in Australia and the only skyscraper to have at least 100 floors in the southern hemisphere. At 316.7m tall, the Southbank Tower is a wonder to behold and is easily seen from your cruise ship on the bay. Then there's the Eureka Tower at 297.3m tall (the third tallest building in Australia) with 91 floors and the Rialto Towers at 251.1m and 63 floors. These are just some of the sights that are on display across Melbourne's skyline.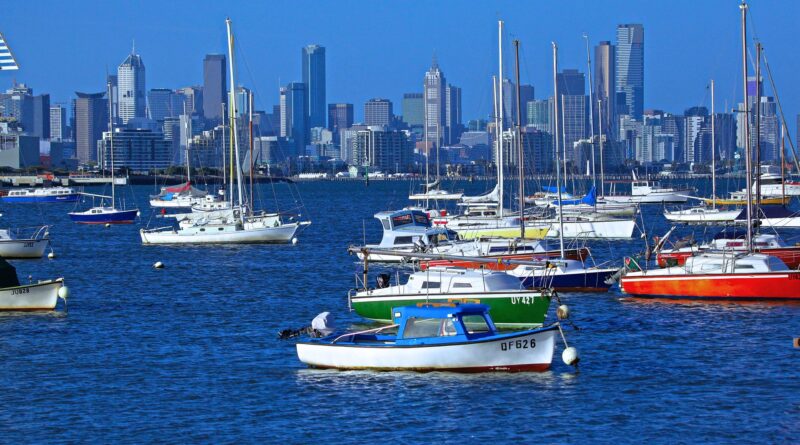 West Gate Bridge.
Opened in 1978, the West Gate Bridge is 9.0m higher and twice as long as the Sydney Harbour Bridge (58.0m and 49.0m respectively). Spanning the Yarra River just north of where it opens into Port Phillip Bay, this bridge is one of Melbourne's icons!
Yarra River.
Running through the heart of Melbourne's city, the Yarra River is one of our iconic waterways and one of our city's biggest attractions. Famous for water skiing and rowing crews in its lower reaches, the Yarra flows under the West Gate Bridge where it ends its journey in Port Phillip Bay.
HMAS Castlemaine.
Docked at Gem Pier, just outside the entrance to the Yarra River, HMAS Castlemaine is a Royal Australian Navy Corvette. As a veteran of WWII and the last Bathurst class corvette still afloat, it's a huge drawcard for tourists and Melbournians alike and has been completely restored – it even has its original engine that still turns over.
Brighton Bathing Boxes.
The best way to see these fabulous bathing boxes is from the water, as they provide a wonderful multi-coloured background to some of Brighton's best homes. First built in the late 1800s, these boxes are historically important and can only be purchased by Melbournians, selling for up to $400,000!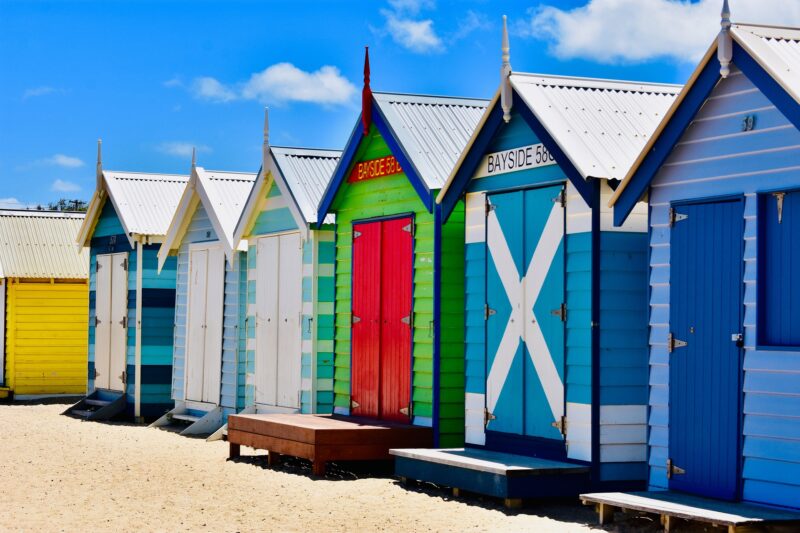 St Kilda Pier & Marina.
On the way to the fabulous Brighton Bathing Boxes we pass the St Kilda Pier and Marina, providing panoramic views of Melbourne's skyline. Originally built as a wooden pier in 1853, the Pier was rebuilt in 1904 after being washed away in a storm and has been renovated on multiple occasions since these early times. The Marina is now getting a multimillion dollar facelift, opening up more of the space to locals and creating ideal spots for cafes, shops and festivals.
To the delight of the locals, there's even a colony of penguins that hoon around the Pier and breakwater as the sun sets. Maybe you will spot these cute critters in the water or waddling along the beach during your Williamstown cruise?
You might not see all of these fabulous sights on your next cruise, simply because of the time of day or your destination, but they will be waiting for you next time you step onboard!
For a unique and memorable experience on the Yarra River and Port Phillip Bay, call us on 0409 944 375 today!