A wedding is one of the biggest events in someones life. But for friends of the groom, a bucks party is usually an even bigger celebration. In face, it is often organised for the purpose of entertaining the other men, rather than the future groom himself. A lot the attendees will already be married, and the bucks night is an excuse to go out and party with their mates and get drunk and crazy.
So a lot of pressure is bestowed upon the best man, who is required to organise the event, and keeping everyone (including the bride to be) happy. Here are a number of important bucks party ideas to consider, which will help make sure that it's memorable.
Create an invite list
This is crucial to do before anything else to ensure all males attending the wedding will be invited, plus any other good friends/colleagues/associates. A list will also allow you to plan potential entertainment and activities, based on the number of people and the type of people they are.
Hold it well in advance of the wedding
Make sure you leave plenty of time to recover from the bucks party. Two weeks prior is usually a good time frame, allowing people to sober up, shrug off any injuries, and give any body hair that the groom may have lost a chance to grow back. Holding the bucks celebrations on the same day as the hens party is a good idea. That way both partners will be out enjoying themselves rather than worrying about the other person.
Choose activities that everyone can participate in
Bucks party activities should be planned with consideration of everyone attending. If there are lots of older people, go kart racing mightn't be the best idea. If you're holding it at multiple venues, make sure it is easy for people to travel between places.
Don't do anything too strenuous that could result in injuries. A recent party I attended saw the buck pulling his hamstring at paintball, and needing crutches on the wedding day!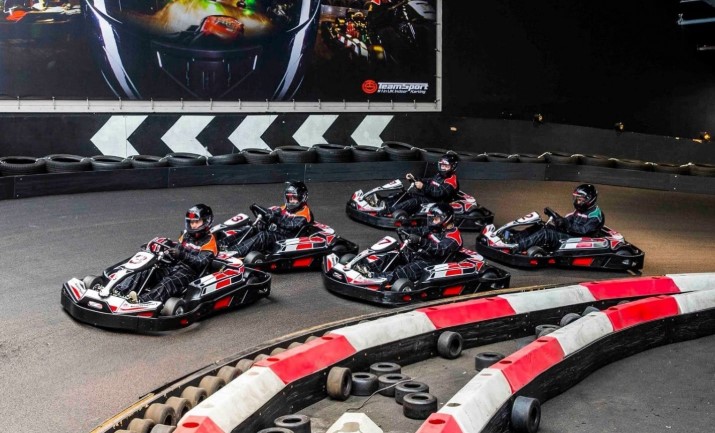 Get money before hand
You don't want to spend the bucks night collecting money from people. So make sure you provide everyone with your bank details and give them a cut off date to make payment by.
Choose a suitable venue/venues
It is always good to book a room for the main festivities, but if you decide to just hit the town and go to a few pubs or bars, it is worth calling them up in advance. Some places don't like large groups of guys, so find venues that will happily accommodate you…and maybe even let you straight in. There's nothing worse than everyone waiting half an hour to enter a place!
As mentioned above, if you're holding it at multiple places, ensure there is adequate transport to get the guests from one place to another. To cut out headaches, why not hold your event on a party boat hint hint!
Ensure adequate alcohol
Perhaps the most important thing on the bucks night, don't run out of alcohol! No matter how crap the other activities are, if you have free flowing booze, everyone will have a good time!
Ensure adequate food
Nearly as important, especially if you're party goes all day and into the night. Even ordering pizzas to one of the venues can make sure people are re-energised and ready to make the most of the event.
Look after the buck
As the best man, it is your responsibility to make sure the buck gets home in one piece. So get him drunk, and make a fool of him, but don't go overboard. If you can see he's getting intoxicated quickly, sneak a few glasses of water into him, and ensure he eats throughout the day/night.
I had a mate who got so trashed at an afternoon bbq that while everyone was in the city enjoying the strippers, he was in a laneway throwing his guts up! And you don't want that!