So you're organising a party but don't want it to be a plain old function. How do you make it more exciting for everyone? Well you could look at supplying crack cocaine to all the guests. But that can get a little expensive…especially for larger gatherings. The other (more cost effective AND legal) option is to make it a theme party!
Theme parties are exactly as they sound, so I am not going to bore you with a definition. What I will bore you with is why they are so popular.
1. They get people involved in the function well before it even starts. Some guests will spend weeks planning their costume and getting it organised.
2. When someone goes to a lot of effort leading up to the party, they will intend on making it a big night. This means they will immerse themselves in the event, and stay well into the night. You don't see someone in a full Super Mario costume 'popping in' for 15 minutes and then moving on somewhere else!
3. Themed parties give your guests a common topic to talk about. Guests will have lower inhibitions already from their costume, and it will also give them easy conversation material, increasing interaction.
Party Themes That Rock
Now that you've decided on holding a theme party, you need to pick a theme. Here are some great ideas to consider.
Letter Theme
This is a fairly simple idea. You just pick a letter of the alphabet, and everyone has to come dressed as something starting with that letter. It is a pretty broad choice for your guests, so you will undoubtedly see a wide range of costumes. Great choice for a bucks cruise.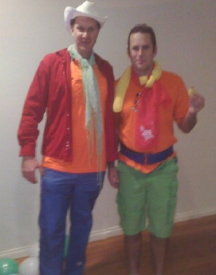 Rubiks Cube
A colourful start to the night that quickly turns wild. Everyone turns up wearing six different items of clothing, each a different colour of the Rubiks cube (red, yellow, blue, green, white, orange). As the night goes on, you swap items of clothing with other guests, until you are dressed only in one colour. Don't turn up with only 6 items of clothing, as most people won't be willing to swap underpants with you! Dress with accessories, such as a hat and scarf.
Mexican Fiesta
Dressing up in Mexican attire is always a good excuse to drink sangria and tequila shots! You will undoubtedly get lots of banditos and guys with sleazy moustaches but that won't be a problem once the Mexican liquor takes hold.
Ugly Jumper
If your friends aren't the type who like to go to much effort, then this is ideal for them. Guests need to wear the ugliest jumper that they own. It will hopefully be from years ago, and isn't something they wear on a regular basis! If all your clothes are just too cool, a trip to the op shop will ensure you find something ugly pretty quickly. If you're planning the hens night on a boat and it's in the colder months, then an ugly jumper theme is perfect since it will guarantee everyone keeps warm!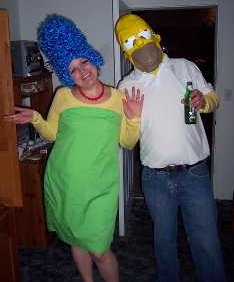 Cartoon Character
This theme usually gets people a little more involved. Dressing up as your favourite animated star can really get the creative juices flowing when it comes to your costume. Whether it be Homer Simpson, Astro Boy, Lois Griffin or even Pac Man, this is always a fun idea.
1920s Theme
The roaring twenties was an interesting decade with gangsters, prohibition and jazz music. This theme can make for a very classy party, with guys in suits and girls dressed as flappers, complete with gloves and feather boas. Tip: Don't follow the no alcohol laws!
Still not sure? Here are a few more ideas:
Egyptian/Arabian Nights
Beach/Summer Loving
Alien/Star Wars
Sports
Nerds
Tight & Bright
Bogan
Pyjamas
Medieval
Jungle
Hollywood Movie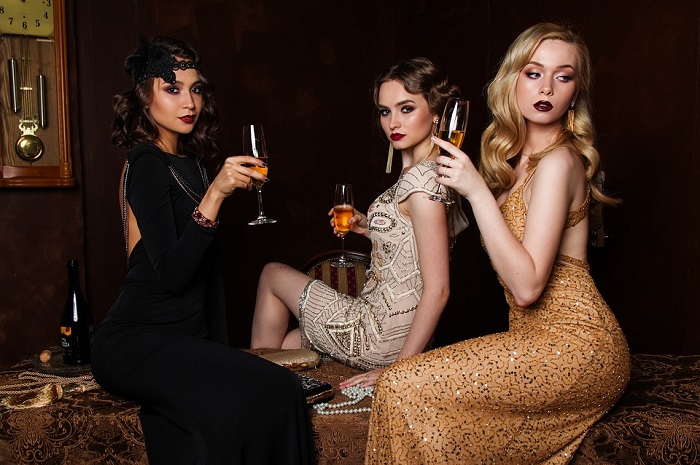 Whatever you choose, be sure to give your guests plenty of time to organise their outfits.
And if you're in Melbourne and need a venue, look no further than our party boat to hold your event. We might even dress up in costume too!